Despite growing awareness of animal sentience and mounting proof of how much they can suffer in captivity, visitors are still providing millions in annual profit for marine parks. Even after having to close its parks for several months due to the pandemic, Seaworld announced a massive $439.8 million in revenue for its second fiscal quarter in August 2021. In that three month period, a total of 5.8 million visitors netted the park $127.8 million in profit. Each individual person's fleeting visit contributing to a lifetime of unimaginable suffering for each of the park's captive animals.
The 1992 film Free Willy, about the successful release into the wild of a captive orca, was an illusion typical of that of the entertainment industry in relation to animal exploitation. In reality, Keiko, the orca that was used for the film, suffered a further twenty years in captivity before public pressure urged his release. Even then, the idea was marketed that he would hopefully be reunited with his long lost family.
In reality, those of his pod that couldn't be captured for profit would have no doubt been slaughtered, including his mother. Unfortunately, Keiko didn't fair well upon release, struggling to find food and interact with wild orcas, he constantly sought out all he knew, the company of humans. He died only a year later from pneumonia. As is often the case, Keiko was too acculturated to a life of captivity to be released successfully, but had sanctuaries existed at the time he would have been provided with the ability to live a more natural life with the ethical human care and interaction he needed.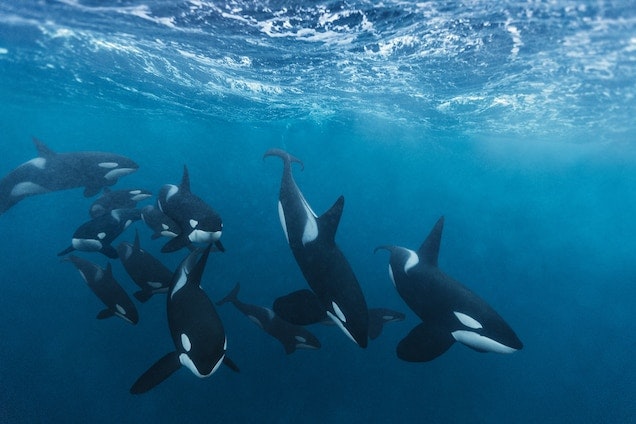 In the wild orcas live in large family pods of up to thirty members, more often than not choosing to spend their entire lives together. They're continually on the move, even when sleeping, travelling up to 100 miles a day and diving to depths of up to 850 feet for food. Their lives in captivity couldn't be further from that of their wild counterparts. For a twenty-four foot long orca, the law only requires a tank to be twice its body length in diameter and half its body length in depth. Despite show-pools often being larger for public display, these tiny baron back-pools are the living day-to-day hell for these highly intelligent animals.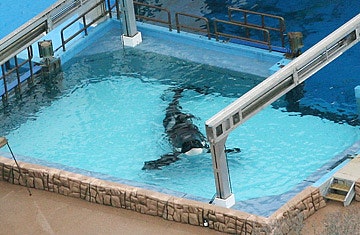 The emotional trauma inflicted on these sentient beings is literally unimaginable for us humans. The limbic system, the part of the mammalian brain that processes emotion, is larger in relation to the orca brain than in the human brain. It is an uncomfortable assumption to conclude that permanent separation from their loved ones could be an even more traumatic experience for orcas than it is for us humans. Yet the suffering continues.
The years of trauma, and the fact that these animals are taken from their pods at a young age or are bred in captivity, sadly makes their successful return to the wild an improbability. But you might be surprised to learn that there are still currently no true sanctuaries for animals exploited in marine parks such as orcas, bottlenose dolphins or belugas. Most are destined to live out their entire lives in small baron concrete pools. Seaworld have stated that even if such sanctuaries existed they wouldn't send their animals there, claiming that it would endanger them. The marine park industry as a whole suggest that sanctuaries would only be transferring the animals from one form of captivity to another.
This is where the Whale Sanctuary Project comes in. They have worked tirelessly to find a natural coastal location that will allow captive marine wildlife to live as close to their natural lives as possible. After considering hundreds of possible locations off the coast of the US and Canada, they finally settled on a section of the Nova Scotia coastline and hope to welcome their first animals to the sanctuary by the end of this year.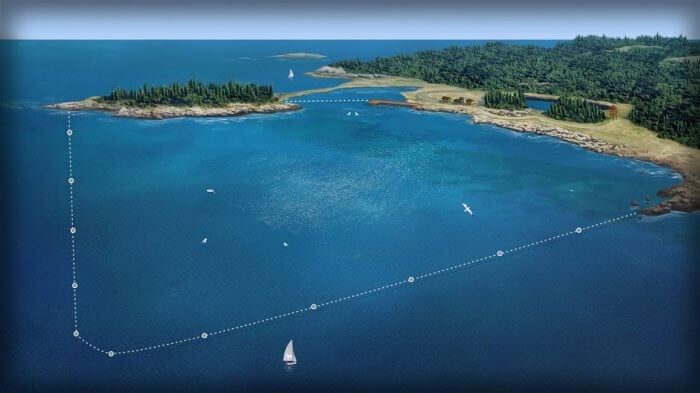 With an array of sanctuaries available for almost all wild land mammals rescued from a life in captivity, a safe place for captive marine mammals has been a long time coming. There are over three and a half thousand such animals currently in captivity in marine parks, zoos and aquariums worldwide.
If we are to provide a new safe home for these sentient, intelligent animals, we will need many more sanctuaries such as the one founded by the Whale Sanctuary Project. And if we are to put an end to the suffering and torture that marine parks inflict on a daily basis, we must stop making such attractions profitable. By refusing to visit marine parks and aquariums, and by putting pressure on the travel and entertainment industry to stop promoting these parks as entertainment, we can go someway to ending the suffering. Here's how you can help:
Support the Whale Sanctuary Project's first natural ocean sanctuary by visiting their website HERE.
Sign the Whale and Dolphin Conservation's petition to end a lifetime of lockdown for these sentient mammals HERE.
Help support World Animal Protection's campaign to end Expedia travel company's exploitation of captive dolphins HERE.
Contact the travel company TUI directly to ask them to stop promoting marine parks HERE.
Find out more from the BBC about the Whale Sanctuary Project HERE.