A recent BBC report has highlighted how a shortage of abattoir workers, mostly due to Brexit, is causing a surplus of pigs on UK farms. Seems us Brits enjoy consuming our sausages, bacon and pork roasts, but are a little squeamish when it comes to slaughtering the animals themselves.
In 2020, approximately 62 million chickens and nearly 11 million pigs were slaughtered for our consumption. The online publication Our World In Data suggests that overall meat production in the UK has increased from 2.2 million tonnes in 1961 to 4.9 million tonnes in 2018, more than doubling despite the population only increasing from 52.6 million to 66.27 million in the same amount of time. It certainly makes you wonder what these dramatic figures potentially mean for the future of farming and animal welfare.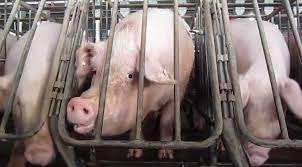 When we think about farming, I wonder how many of us still have the romantic vision of farmers rounding up their chickens, cattle and pigs every morning from spacious misty pastures? Unfortunately, although such farms do still exist, these methods are mostly the mainstay of children's storybooks. In real life, a lot has changed since the Second World War.
Farming in the UK was in decline before the war. Most of the produce we consumed was imported from Europe and farmers were struggling to stay afloat. But when cargo ships were deliberately targeted by the enemy, we had to rely on our own farmers once again. Farmland was extended, modern machinery was invented and chemicals, that were further developed to keep American troops free from human parasites and tropical diseases, were transformed into modern pesticides. Great for food production, terrible for the UK's insect and pollinator populations and, therefore, our countryside's biodiversity and ecosystems.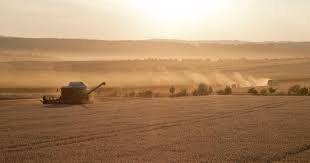 With the Agricultural Act of 1947, farms were subsequently subsidised and encouraged to develop ways in which to intensify agriculture and the farming of animals. Factory Farming, as we now know it, was initiated with many farms dedicating themselves to the industrial farming of single species. Systems were developed, which continue to this day, that put profit before animal welfare, where animals often spend their entire lives in tiny individual stalls unable to to take a single step forward or turn around. Breeding mothers are separated from their babies by metal grids or entirely, with unprofitable offspring killed and discarded as waste. With growing awareness that these sentient beings show obvious signs of grief and suffering, it's staggering to think that these practices still continue.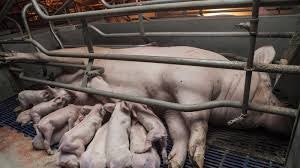 Not only do they continue, the UK has since adopted the American practice of Mega Farms. In 2017 the Guardian newspaper, via information collected from the charitable non-government organisation Compassion In World Farming, exposed a total of 800 of these types of intensive farms in the UK.
The report revealed that poultry farms were the biggest, with seven out of the ten largest housing more than 1m birds, and the biggest two capable of holding up to 1.7m. The biggest pig farm holds roughly 23,000 pigs, while the biggest cattle farm, in Lincolnshire, houses around 3,000 animals.
A follow-up Guardian article from last year revealed that despite the then Environmental Secretary, Michael Gove, expressing to fellow MPs that he will not have US style farming in this country, the amount of industrial-sized pig and poultry farms rose by 7% from 1,669 in 2017 to 1,786 in 2020.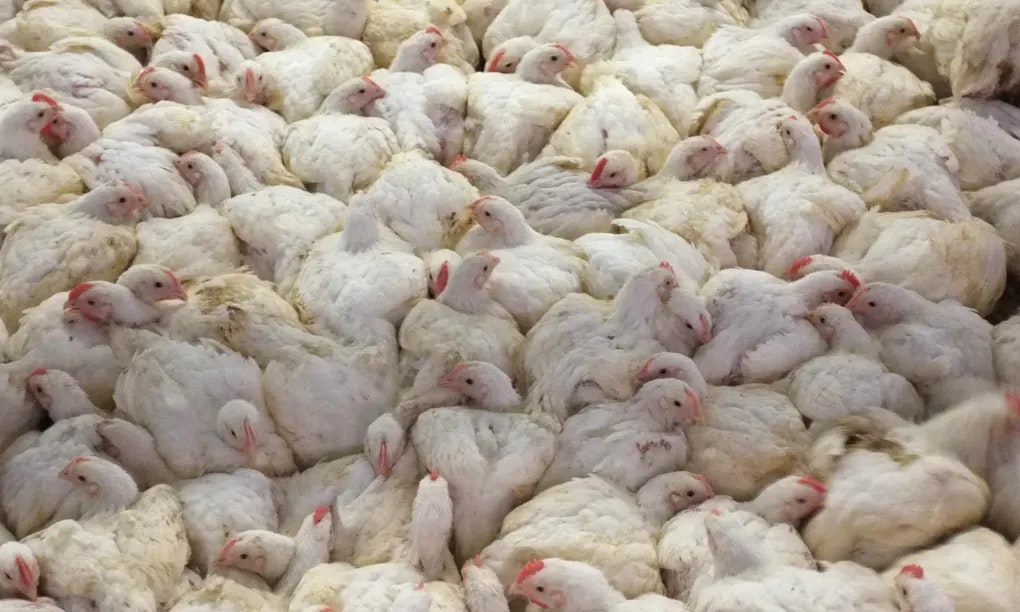 These astonishing figures amount to an incomprehensible amount of suffering. With the rise in chicken consumption due to the demand from fast food, restaurant and supermarket chains, organisations such as Compassion In World Farming, The Human League, World Animal Protection and the RSPCA are putting pressure on these chains to commit to a higher level of animal welfare through the Better Chicken Commitment. And with changing consumer attitudes towards the quality of life for these animals, the industry does appear to be listening.
In the UK, companies such as Waitrose, M&S, Pizza Express, Greggs, Nandos and KFC have recently signed up to the Better Chicken Agreement, which will at least afford chickens space to move around, perch, peck and play.
So what can we do, as individuals, to ensure that we don't perpetuate the suffering of the millions of animals that are consumed annually in the UK? We can start by consuming less meat and ensuring that the meat we do eat is organic or from farms and chains that have committed to better welfare for their animals.
Find a list of companies who have signed up to the Better Chicken Commitment HERE and more information from Compassion In World Farming on who received their Animal Welfare Awards in 2020 HERE.
Sign the petition to government to End The Cage Age For All Farmed Animals HERE.
Click on Compassion In World Farming's homepage HERE, World Animal Protection's HERE, and the RSPCA's HERE to find ways you can help put and end to animal suffering.
Read more from the Guardian about Industrial Animal Farming HERE.
Find out more about the Better Chicken Commitment at The Human League's website HERE.
Read the BBC article on the oversupply of pigs due to abattoir staff shortages HERE.
Find a first-hand account of how WW2 changed the face of farming in the UK HERE.