There are now 138,300 species of animals and plants on the International Union for Conservation of Nature's Red List of Threatened Species (ICUN), with 38,500 of them currently threatened with extinction.
26% of all mammals, 14% of birds, 41% of amphibians and 37% of sharks are all in very real danger of being lost forever.
Many of these animals are instantly recognisable, especially some of the larger and more iconic species such as elephants, rhinos, tigers and lions. But what about the lesser known species or those that are unfairly vilified?
For example, did you know that pangolins are the most heavily trafficked wildlife species in the world? With all eight sub-species threatened with extinction? Despite this, few people have even heard of the pangolin, let alone their endangered status.
These gentle creatures can be found in Africa and Asia and their various sub-species can range in size from 80 centimetres to 1.8 metres. They are a species of ant eater and the only mammal on the planet that are entirely covered in scales.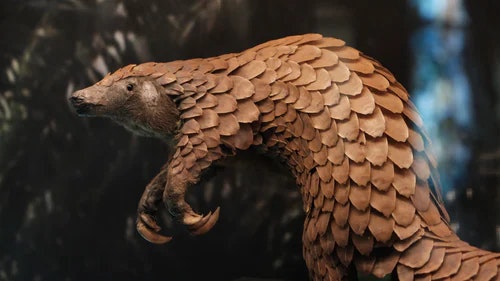 Photo by Louis Mornaud on Unsplash
Unfortunately, this is the reason why they are so coveted. Their scales have been used in traditional Chinese medicine for thousands of years and their meat is a highly prized delicacy in many parts of Asia. As their scales are only made of keratin, like rhino horn their medicinal value has no foundation in science and contain the same curative properties as our own hair and nails.
It is their evolution of scales that also make them so easily caught and killed. Once threatened these docile creatures curl up into a ball, using their scales as protection that even the largest predators find difficult to penetrate. But they have no defence against humans, who simply just pick them up.
Even well known species can be overlooked, often because of their status in modern human culture. One of the most misunderstood species in critical danger of extinction is the vulture. These often vilified birds provide an essential service to the environment by cleaning up carcasses that would otherwise be left to rot and spread disease.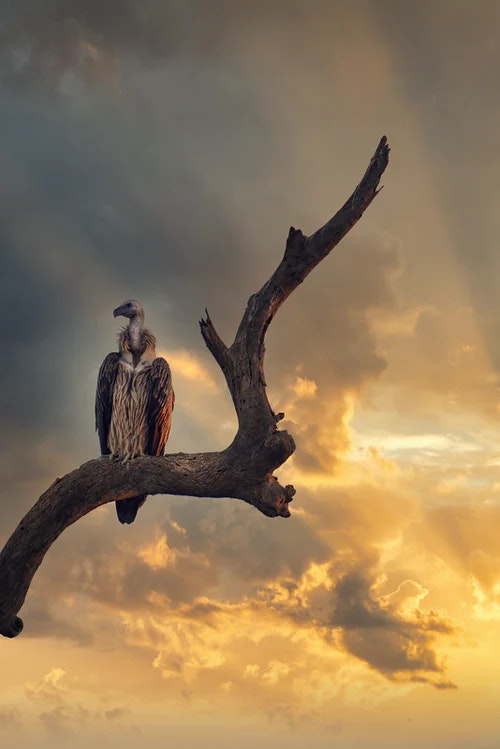 Photo by Abhishek Singh on Unsplash
African vultures have seen a massive 80-97% decline in the last fifty years. Asian vultures are also in rapid decline, with some sub-species having less than 1,000 individuals left in the wild. Vultures are disappearing at a rate never seen before in any bird species, including that of the extinct Dodo.
Visit Stampede International's website HERE to find out more about these and many other often forgotten or misunderstood species facing extinction, and how their disappearance continues to impact our planet's health and biodiversity. You can also follow them on Instagram HERE.
Find out more about pangolin poaching by visiting World Animal Protection HERE.
Visit the Vulture Conservation Foundation HERE for more about helping to protect these vulnerable birds.
Watch a short BBC news video about the decline of vulture populations HERE.