Every summer on the twelfth day of August, known as the Glorious Twelfth, the shooting of red grouse begins. Over 500,000 grouse will be killed before the end of the season on the tenth of December.
But the slaughter will be far from over. For the sole purpose of Driven Grouse Shooting, these heather moors will be stained with the blood of many of our already declining wildlife species the entire year around.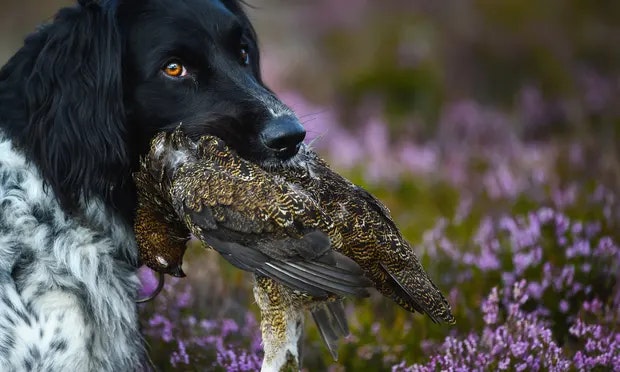 Red grouse are drawn to these particular moors because they are intensely managed to ensure these birds flourish, to the exclusion of all other species of animal and plant. The heather is regularly burned to provide the grouse with succulent new shoots to eat, and other local wildlife are systematically culled in horrifying numbers to prevent predatory loss.
A recent field study by The League Against Cruel Sports suggests that a staggering fifty-seven thousands traps, snares and other killing devices are deployed on a daily basis in Scotland alone, all year round. These torturously cruel contraptions not only kill the targeted species, such as foxes, stoats, weasels and crows; but also endangered and protected wildlife such as hen harriers and hedgehogs.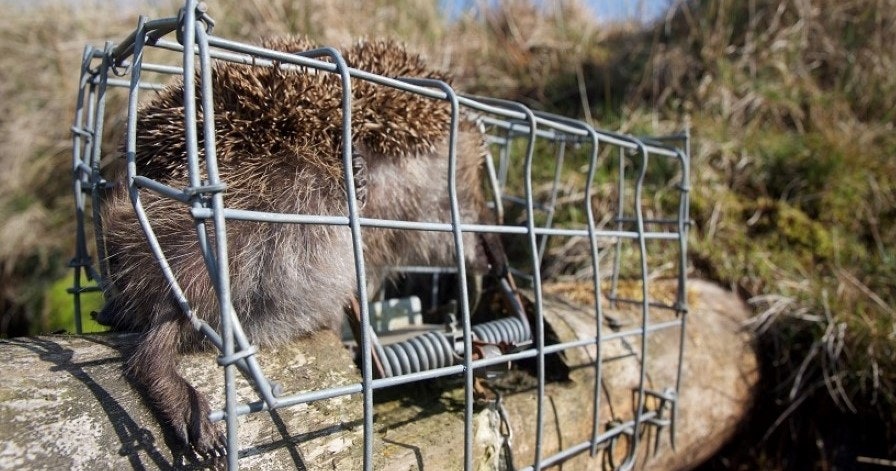 As a natural predator of red grouse, it's no coincidence that hen harrier numbers are now so dangerously low that they've been classified as a protected red-list species. Their nests are monitored and, where possible, individuals are fitted with satellite tags providing scientists with regular updates on their whereabouts and wellbeing.
The latest victim of the suspected illegal killing of these majestic birds was a female called Yarrow, pictured below. Hatched in the Scottish Borders in the summer of 2020, her satellite tag suddenly stopped transmitting on the 12th April 2021, which also happens to be the time of year when these birds pair for the nesting season. She wasn't even a year old. This precious female bird killed before she could bear offspring of her own.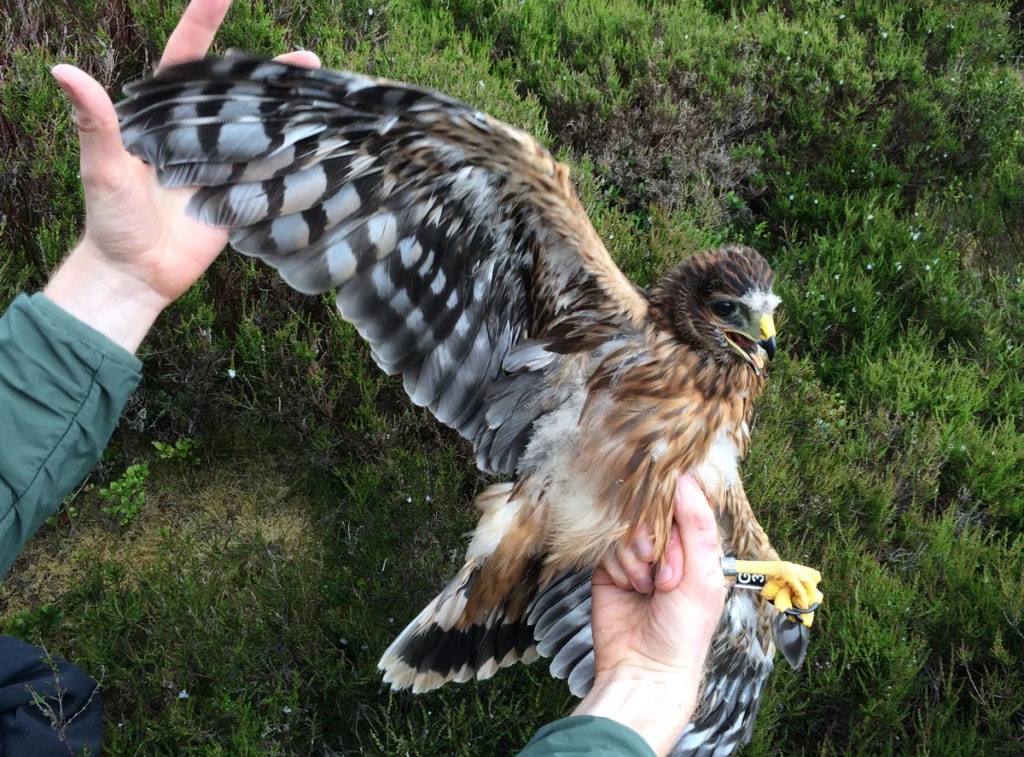 This makes a total of fifty-three of these protected birds suspected to have been illegally killed since 2018. Most of them were known to frequent managed grouse moors, and on many occasions their bodies and satellite tags were never found.
Despite Britain's national parks being lauded as the centres for conservation of our rapidly diminishing wildlife and natural habitats, they are in fact dominated by Driven Grouse Moors. A study by Rewilding Britain has found that these intensely managed areas of moorland make up forty-four percent of Cairngorms National park, twenty-eight percent of the North York Moors and a fifth of the Peak District.
This makes up a total area of 852,000 acres of our national parks stripped of their biodiversity and natural habitats. A catastrophic devastation way too vast to be justified for the 'sporting' pleasure of so very few.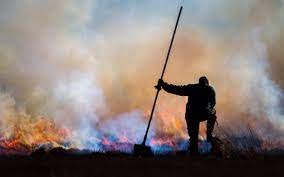 Conservationist Mark Avery, in his amazing book about the driven grouse industry, 'Inglorious - Conflict in the Uplands', sums it up perfectly, "When we are told by the shooting fraternity that they are 'looking after the uplands', the joke simply isn't funny anymore. They burn it, drain it, poison it, denude it of any life that may possibly harm a grouse, and then kill the grouse themselves. How absurd."
Driven Grouse Shooting is an elite pass time, preserved for the rich. And with friends and advocates in such high places, every legitimate petition and debate opposing this so called 'sport' in Parliament has been powerfully and decidedly quashed.
It is proving to be an extremely steep uphill struggle to end this year-round slaughter of our already diminishing wildlife and the destruction of our precious natural habitats. But the fight must continue and here's how we all can help:
Click here to petition the government to end Driven Grouse Shooting. But hurry, the petition closes on 23rd October 2021.
Take a look at The League Against Cruel Sport's field study about the impact of Driven Grouse Shooting on our wildlife here and visit their website here.
Find Rewilding Britain's report and how you can help them end the suffering and devastation here.
For information on Mark Avery and his books, visit his website here.
For more information on hen harriers and how you can help these majestic birds, visit the Hen Harrier Day website here.
Find out more about the wildlife crime, including illegal killing of hen harriers, associated with Driven Grouse Shooting here.
Find out more about the current grouse shooting season in an article by the Guardian here.
Read more on how the few that engage in grouse shooting impact the rest of us here.