The latest campaign by Greenpeace to raise awareness of the devastating fires that are sweeping Brazil's rainforests, openly points a finger at Tesco for being complicit in the annihilation of these irreplaceable habitats. Although Tesco state that they don't buy meat from Brazilian farmers, so therefore their products are 'Zero Deforestation', Greenpeace have reported that Tesco remain the biggest UK supplier of meat that is fed on Brazilian grown soya.
The fires that continue to rage, including those in Brazil's Pantanal wetlands, although exacerbated by drought due to climate change, have mainly been started by farmers clearing the land to grow soya beans. To date, over thirty-eight million hectares of rainforest have been destroyed solely to grow soya. But the devastation doesn't end there, as the vast amounts of pesticides used to spray these crops wipe out other plant and insect life and pollute water supplies that other wildlife and indigenous people rely on.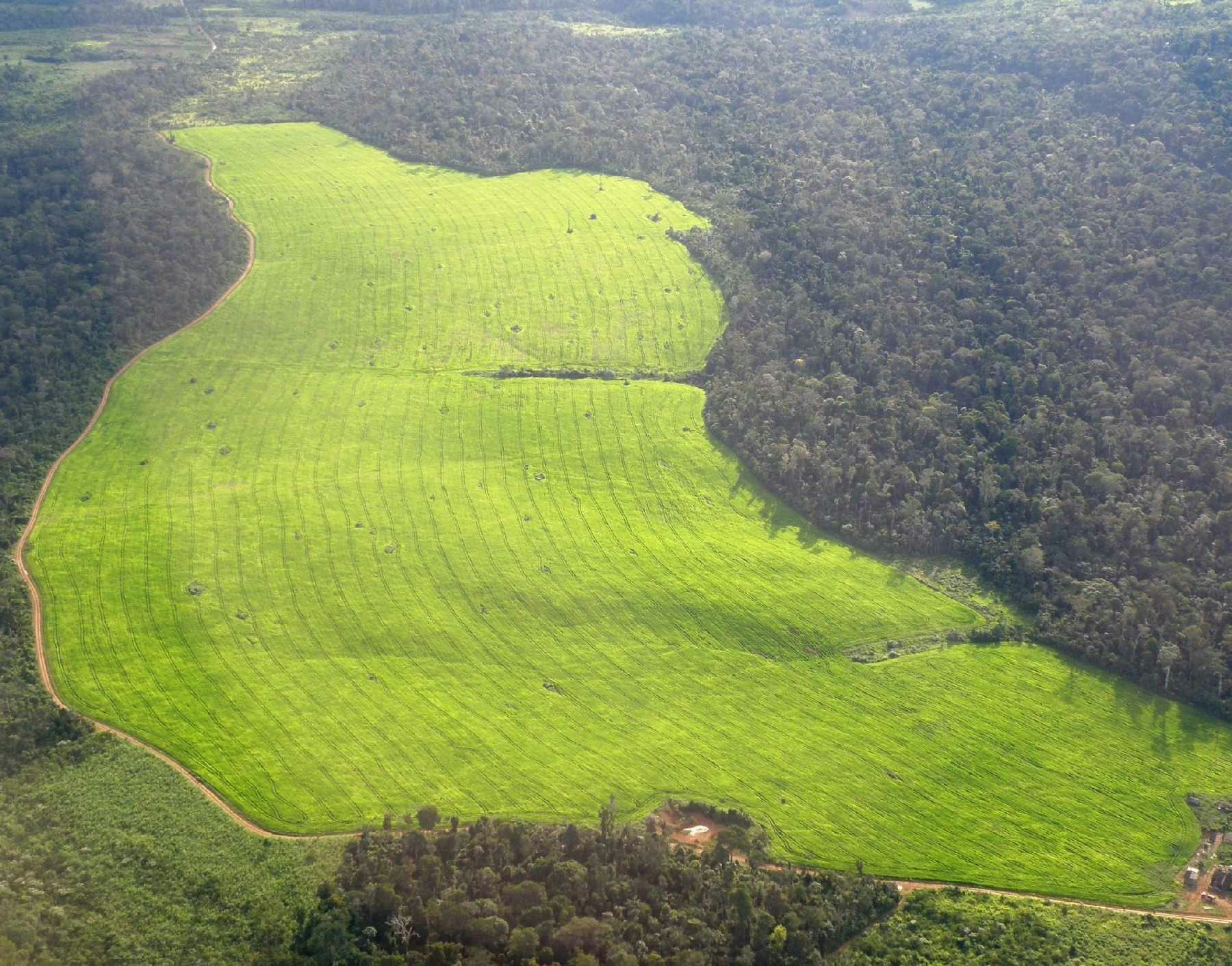 Despite the argument, often targeted at vegans and vegetarians, that the growing of soya causes more devastation than that caused by the grazing of cattle destined for the meat market, the truth is that around 90% of soya is sold globally to feed livestock such as pigs and chickens that are also destined for slaughter.
Greenpeace have uncovered that although there is such thing as responsible 'certified' soya, once up for sale all soya is mixed together and there's no way of distinguishing the 'good' from the 'bad'. The way that buyers, such as Tesco, try to get around this and purport to be ethical, is to buy 'credits' from the Round Table of Responsible Soy (RTRS), which are then used to pay responsible soy farmers. In reality, no supermarket knows how the soya is grown that feeds the animals that stock their shelves.
Tesco may be the largest supplier of UK soya-fed meat, but certainly not the only one. Sainsbury's, Asda, M&S, Burger King, MacDonald's and KFC are also selling meat supplied to the UK by industrial meat giants such as JBS, Marfrig and Minerva. These colossal meat companies are supplied by ranches that are accused of being responsible for legal and illegal deforestation.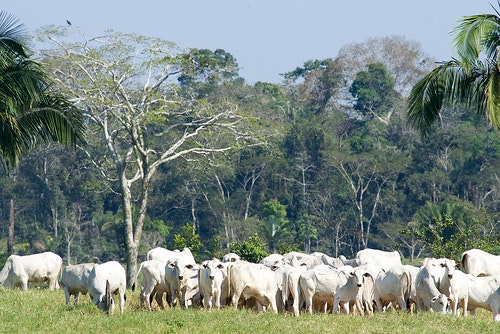 Despite rarely making the news, the rainforests and wetlands of Brazil continue to burn at an unprecedented rate. According to data from NASA's Amazon Dashboard, around twenty-eight percent of the Brazilian Pantanal was devastated by fire in 2020.
The Pantanal is the largest tropical wetland in the world. Also comprised of forest and savannah, it is a UNESCO World Heritage Site. Communities of indigenous people live in harmony alongside endangered jaguars, giant otters and marsh deer. It is also a haven for caimans, capybaras, monkeys, deer, coatis, tapirs, snakes, migratory birds and many other species found nowhere else on our planet.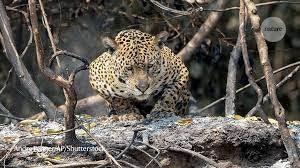 Despite the Brazilian government issuing a rather feeble 120-day ban of the use of fire in the Amazon and Pantanal in July this year, it has been largely ignored. And with the government having also slashed funding for fire prevention, it seems to mirror their generally poor commitment to climate action in general.
The good news is that it does appear that the pressure put on supermarkets and other food chains by organisations such as Greenpeace is finally having an impact. Earlier this year Tesco, Aldi, M&S, Lidl, Sainsbury's, Co-op, Waitrose and Iceland were among major retailers who signed an open letter to the Brazilian government raising concerns, and threatening a boycott, over their proposed legislation to privatise public land in the Amazon. It's feared that this land will be deforested for the grazing of cattle and soya production and undermine the commitments these supermarkets have as environmentally and socially responsible businesses. Although a step in the right direction, it does seem a little contradictory when many of these chains continue to fill their shelves with the products responsible for such devastation.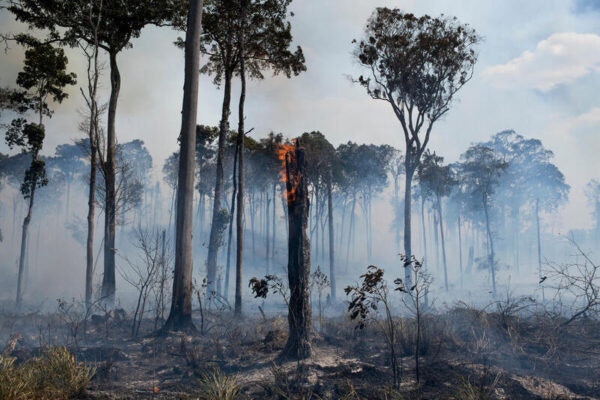 The Brazilian rainforest was once one of the biggest carbon sinks in the world, but due to deforestation and persistent burning, it is now emitting more carbon than it can absorb. Here's what we can do to put more pressure on these food chains to help stop the devastation of these natural habitats and the subsequent pressure on global warming and the environment as a whole:
Visit Greenpeace's website to find out how you can help HERE.
Contact your local MP through WWF's committed webpage HERE.
Visit the Rainforest Action Network HERE to find out how 'Protect An Acre' grants have helped hundreds of front-line community and indigenous-led organisations to protect millions of acres of forest around the world.
Visit Ethical Consumers website HERE to find out how you can avoid buying products that contribute to deforestation.
Visit Greenpeace's Five Questions For Tesco's webpage HERE to challenge Tesco, and other food chains, to tell the truth about deforestation.
Learn more about the UK food chains threatened boycott due to Brazilian deforestation HERE.
Watch Greenpeace's video that points a finger at Tesco here: