With only around 20,000 individuals left in the wild, lions are on the brink of extinction. Tragically, they've already disappeared entirely from 26 African countries, mostly due to major habitat and prey loss since the onset of commercialised agriculture and livestock farming.
Despite there being fewer lions, habitat loss means that those remaining are often forced into conflict with rural communities when hunting for food.
Lion conservation has predominantly been driven by westerners, which has no doubt been a bone of contention for the locals as it's arguably easier to be opinionated about such matters when your family aren't at risk of attack.
This is why a recent African-led initiative in Zimbabwe is putting local communities at the forefront of lion conservation. Prior to this, locals had stopped reporting fatal lion attacks to the authorities, believing them to be far more concerned for the plight of the lions, that are understandably often killed after such an attack, than for the safety of the community.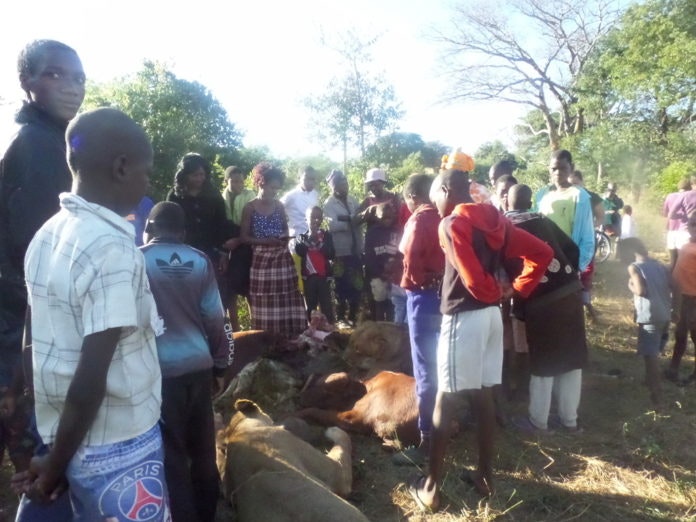 A group of guardians, called The Protectors, live within the community itself, defending both the local people and the lions. They help educate communities on how best to build predator-proof fencing for their livestock and also monitor the movement of local lion populations, scaring them away to avoid human conflict.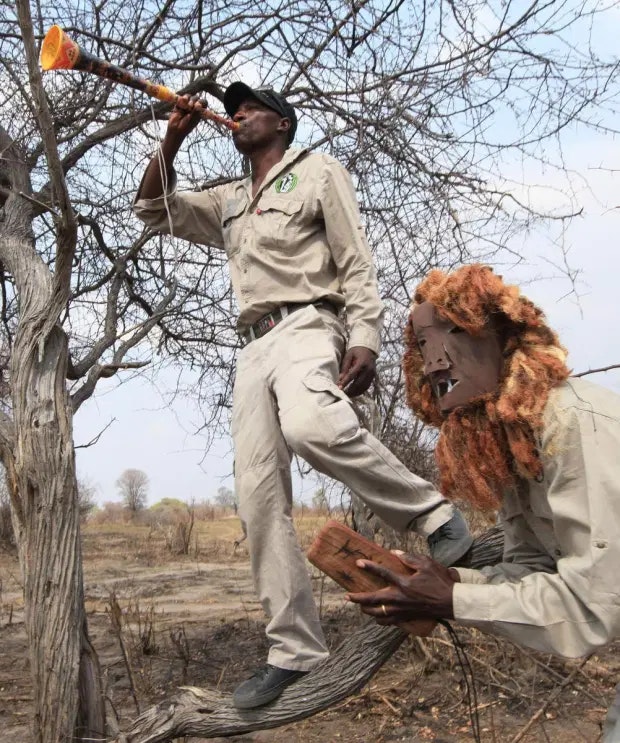 Local Guardians and Rangers throughout Africa really are the heroes of wildlife conservation, often sacrificing their lives to protect endangered species. With ivory being worth more than gold, and rhino horn more valuable than diamonds or cocaine, hundreds of rangers die each year at the hands of poachers who are, more often than not, organised criminals possessing army grade weaponry.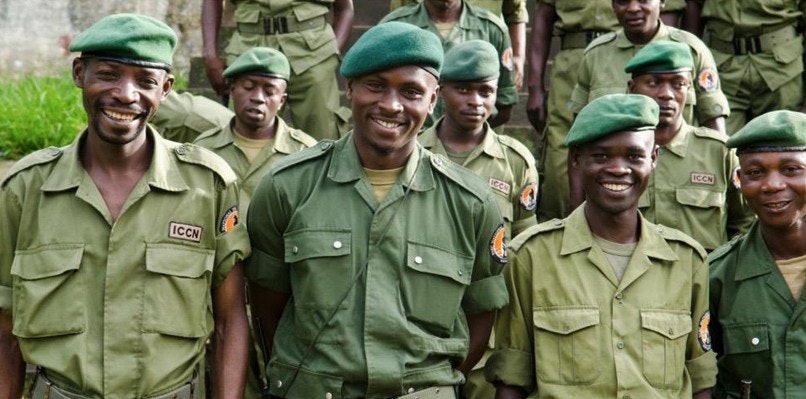 With tens of thousands of kilometres of National Parks to protect, new technologies are finally being developed to help safeguard rangers and protected wildlife. In reserves such as uMkhuse Game Reserve in South Africa, masts are being installed to track rangers and their vehicles. Rhinos are also being fitted with transmitters, and camera traps are helping to detect poacher activity and monitor wildlife movements, keeping the rangers ahead of any potential attacks.
Find out how you can support Africa's rangers and the endangered wildlife they protect by visiting the International Ranger Federation here and World Wildlife Fund For Nature here.
You can even become a Wildlife Guardian yourself by adopting an anti-poacher ranger at the Global Conservation Force website here.
Find out more about community-led lion conservation here, and how technology is helping to conserve endangered rhino here.