With temperatures souring in the UK, we imagine the last things on your mind right now are snow and reindeer. But with the autumn reindeer migration drawing near, Sweden is the latest country to publicise its proposal to build wildlife bridges across its highways and railway lines.
With a growing number of linear transport infrastructures fragmenting valuable global habitats, what are the UK Government doing to combat this problem for our own wildlife?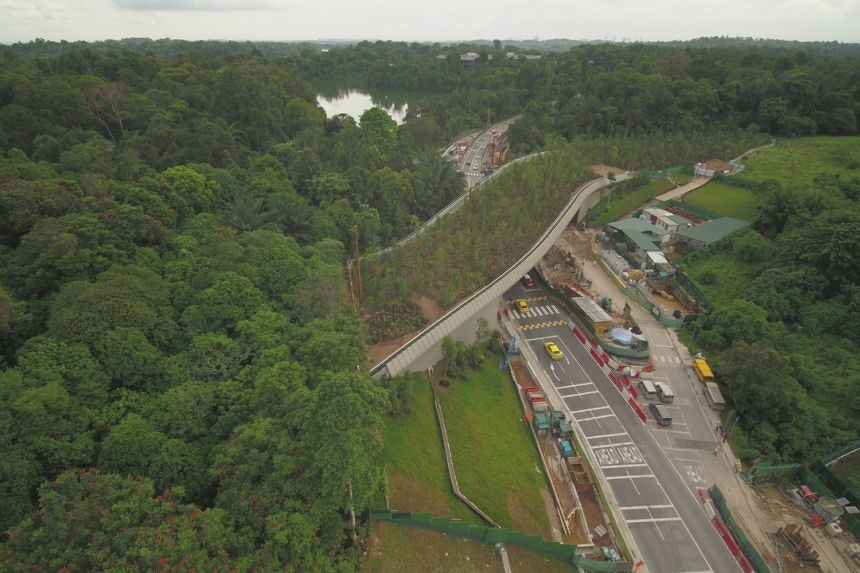 A recent study has shown that UK wildlife populations have declined by a massive 41% since the 1970s, with 26% of our mammals now on the verge of extinction, including our beloved hedgehogs which have declined by a shocking 95% since the 1950s.
The UK Government has invested over £127.4 billion in recent years into 153 planned transport infrastructure projects, the biggest investment since the 1970's - ironically the same decade as the largest study into our declining wildlife began.
The Government's biggest single transport project, the estimated £98 billion HS2 high speed railway link between London and Birmingham, will slice through land crucial for the sustainability of the wildlife we have left. This includes 39 ancient woodlands, three Wildlife Trust Nature Reserves and six sites of Scientific Interest.
We believe that currently the UK has only six wildlife bridges. Considering the 245,500 miles of existing road, serving 38.4 million licensed vehicles, our Government needs to do a lot more to secure the protection and sustainability of our remaining wildlife.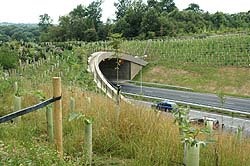 The building of green wildlife bridges and tunnels throughout the UK will provide safe corridors for wildlife to cross our linear transport links and help combat the estimated 1,000,000 wild animal deaths on our roads annually. So, what can we do to help?
Click here for information on STOP HS2. A national grassroots campaign working to cancel the high speed London - Birmingham railway line that threatens many of our natural habitats.
Find your local Wildlife Trust here, and support their vision to conserve and develop wildlife habitats throughout the UK.
Sign the petition here to make it Government Policy to build wildlife bridges across UK motorways and railways. But hurry! The petition closes in September 2021.
Find out more about Sweden's reindeer bridges here.
Here's a fun little video that shows how wildlife are taking advantage of these purpose built bridges and tunnels globally: