Dominic Dyer is one of the UK's leading wildlife campaigners and winner of this year's Lifetime Achievement honour at the Animal Stars Awards. He is in Parliament today to lobby against the use of bear skin in the manufacture and repair of the ceremonial 'busby' hats worn by the Queen's Guards.
In November 2021, the Independent newspaper reported that the government has spent more than £1M of taxpayers' money on bearskin hats over the previous seven years alone. The Ministry of Defence is thought to buy around one-hundred bear skins annually. One hat equals the killing of one bear.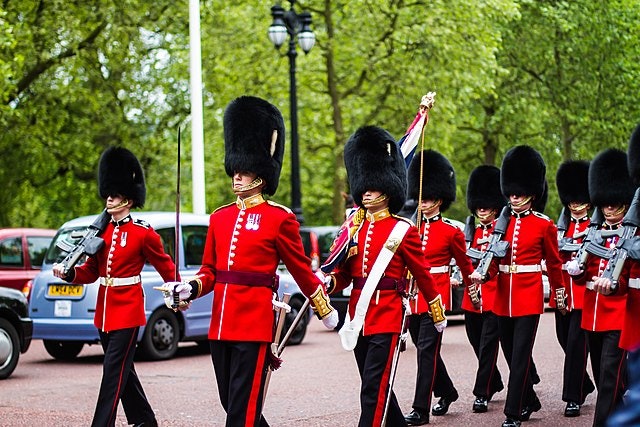 Image: Wikimedia Commons
Black bears are the most common and widespread bear in Canada and have currently been classified as 'Not At Risk' by the Committee on the Status of Endangered Wildlife in Canada (COSEWIC). However, we should be careful not to take their current classification for granted, as their conservation status in the neighbouring U.S. is an entirely different story.
With a life-span of around twenty years in the wild, black bears are slow breeders. A female will typically produce her first litter, of usually between one to three cubs, at around four years of age and will only reproduce on average every two years. Black bears were almost hunted to extinction in the U.S. by the early 1990s. For example, by 1992 there were only an estimated 150 black bears left in the state of Louisiana. And despite nearly twenty years of legal protection from hunting, and restoration of their natural habitats, their numbers there are still thought to be below one-thousand.
According to the The Fur Institute of Canada, there are an estimated 500,000 black bears living in the wild there, with approximately 20,000 known to be 'harvested' each year under legal hunting licenses. They also state that there have been over 100,000 instances of nuisance bear complaints over the last four years, with an estimated 65% of those requiring "some type of action" to safeguard human welfare and property. Unfortunately, that action is most likely the killing of the bear for being 'habituated' or 'food conditioned'. There have even been reports of members of the public being reluctant to call the authorities when experiencing conflict, knowing that the bear will be killed even for the sole crime of eating berries from their gardens. Gardens that have no doubt encroached on the bears' historical natural habitats.
The Association for the Protection of Fur-Bearing Animals, based in Canada, have been lobbying the UK's Ministry of Defence for over twenty years, urging them to find a synthetic alternative for bear skin. They state that bears are often cruelly snared or trapped, shot multiple times and often left to bleed to death; all extremely excruciating ways to die, and all legal. Female bears are often killed in front of their cubs, who are then either also killed or left to starve to death.
Despite the army having already replaced its ceremonial use of beaver and leopard skins with artificial alternatives - and the Queen's 2019 public announcement that she will no longer wear real fur - the MoD have so far refused to replace bear skin, even after having been made aware of the cruel practices behind its 'harvesting'.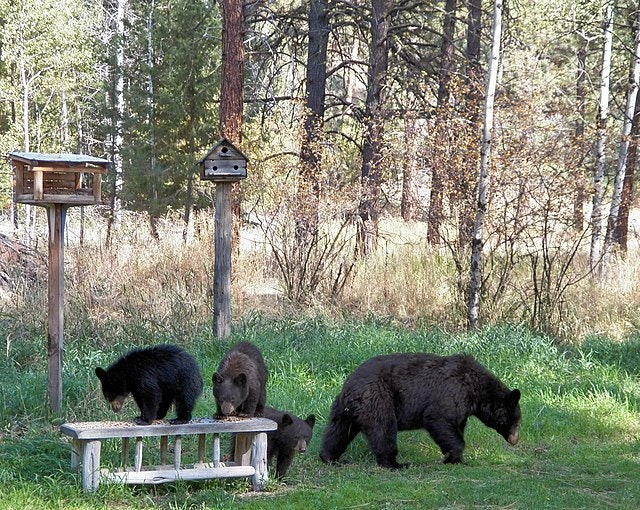 Image: Wikimedia Commons
PETA (People for the Ethical Treatment of Animals) have been working alongside the ethical faux-fur company, ECOPEL, in specifically developing an alternative to the bearskin hats. ECOPEL have freely donated their time and expertise, and have also built custom made machinery to develop its semi plant-based synthetic fur that looks and performs exactly like the real thing. They've even offered to provide it to the MoD for free until 2030. However, to date, their generous efforts have been rebuffed. The Independent reported one Army representative as saying, "The bearskins worn by the Guards are part of our proud military history and identity. There are no suitable alternatives."
Along with the recent news that the government are likely to drop plans to ban the import of fur to the UK, we must continue to support the efforts of animal welfare organisations, and individuals like Dominic Dyer, in their persistent campaigning and lobbying of the government until they're forced to change their current policies on the cruel use of fur. Here's how you can help.
Follow Dominic Dyer and his various animal welfare campiagns on Twitter HERE.
Visit Born Free's website HERE or PETA's website HERE to find out more, and ways in which you can help.
Sign this petition to parliament to 'Replace the real bearskins used for the Queen's Guard's caps with faux fur' HERE.
Find out more about the government plans to drop the UK ban of fur imports in a BBC News article HERE.
Read the Independent's article about how tax payers' money is funding the slaughter of bears for the Queen's guard's ceremonial hats HERE.
Visit faux-fur company ECOPEL's dedicated webpage 'In Defence of Black Bears' HERE.